Estate and Wills Lawyers in Jamaica
Are you looking for Jamaica Real Estate Lawyer expert resources and solutions… Are you trying to find details about Estate and wills lawyers in Jamaica?
We help people with estate litigation… And make it easier for people to understand their estate planning options and draft a last will and testament. Our legal team can provide extensive services including wills for individuals and newly partnered couples, powers of attorney, advance care directives, strategic advice on asset and wealth protection strategies in succession planning…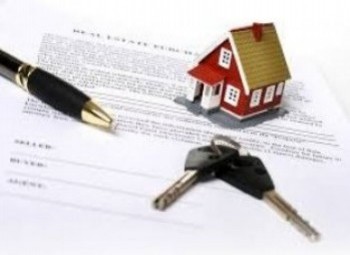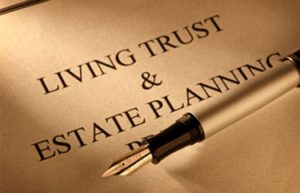 Put it in writing. A will must be in writing, whether hand-written or typed. Ensure that you use clear language to express your wishes and avoid using technical jargon.
Appoint an executor. This person will be responsible for administering your estate. You must appoint at least one executor, but no more than four. It is recommended that at least two executors be appointed in case one dies before the testator or refuses to act on the death of the testator.
Where should I keep my will?
A probate court usually requires your original will before it can process your estate, so it's important to keep the document safe yet accessible. If you put the will in a bank safe deposit box that only you can get into, your family might need to seek a court order to gain access. A waterproof and fireproof safe in your house is a good alternative.
Your estate and wills lawyers in Jamaica (Conveyancing lawyers Jamaica) or someone you trust should keep signed copies in case the original is destroyed. Signed copies can be used to establish your intentions. However, the absence of an original will can complicate matters, and without it there's no guarantee that your estate will be settled as you'd hoped.
Ensure That You Have a Witness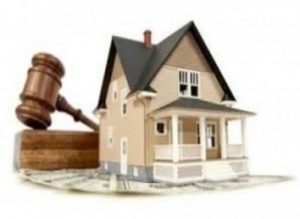 Ensure that you have witnesses. The will must be signed in the presence of at least two witnesses, who must be there at the same time. They will, in turn, sign in the presence of the testator. Failure to follow this procedure makes the will invalid. Also, note that you cannot bequeath gifts to the witnesses and/or their spouses as the will may become void.
Add a residuary clause. This can be used as the last paragraph to ensure that property acquired after the will is originally drawn up is properly bequeathed.
Who should act as a witness to a will?
Any person can act as a witness to your will, but you should select someone who isn't a beneficiary. Otherwise, there's the potential for a conflict of interest.
Who has the right to contest my will?
A will can be contested for any number of other reasons: it wasn't properly witnessed; you weren't competent when you signed it, or it's the result of coercion or fraud. It's usually up to a probate judge to settle the dispute. The key to successfully contesting a will is finding legitimate legal fault with it. A clearly drafted and validly executed will is the best defense
Draft a New Will after Marriage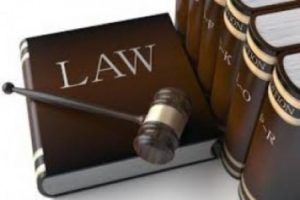 Draft a new will after marriage. It is important that you prepare and execute a new will after getting married as the first is no longer be valid. You are free to change your will at any time, but you must ensure that after the new document is properly executed, the old one is destroyed.
Seek legal advice. You do not need a lawyer to draft a basic will, especially if you are not leaving behind a large estate. However, a will is a very important legal document and it is always best to seek qualified advice in matters concerning the law.
Don't hide your will. It is important to keep your will in a safe place, but ensure that it can be found in the event of your death. Be sure to advise your executor(s) of its whereabouts. If you drafted the will with an attorney, it would be advised to have him/her store the document.
If you already have a will…it may need an update. You'll definitely need one if a beneficiary has died, if you've gotten divorced or remarried, if you've already disposed of an asset you were planning to bequeath, if you no longer need guardians, or if you need a new executor. You'll also need to make changes if your finances, relationships or circumstances have changed.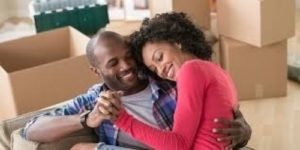 Estate and Wills Lawyers in Jamaica
Estate planning is the process of anticipating and arranging, during a person's life, for the management and disposal of that person's estate during the person's life and at and after death, while minimizing gift, estate, generation-skipping transfer, and income tax.
Perhaps You Are Searching Everywhere For…
Conveyancing lawyers Jamaica
Estate and trust lawyers in Jamaica
Estate and wills lawyers in Jamaica
Property lawyers in Kingston Jamaica
Land lawyers in Jamaica
If you are looking for the best, you will find everything you need. We can help you if you live in Kingston, Portmore, Clarendon, Ocho Rios, Negril, Montego Bay, Port Antonio or any Parish in Jamaica.
Why You Want to Work With Us…
For anyone who is just about to write a will in Jamaica, it is well known that the process of leaving a home, businesses, investments or even personal items to your loved ones may tend to be a somewhat daunting task. It is for this reason that the services of conveyancing lawyers Jamaica maybe much needed. Where these services may be needed is when one has questions regarding the will as well as options that may be available concerning their property. The services might also be needed when one has intentions of leaving some huge amount of assets that may be subjected to estate tax. They will help with guidance about every aspect of completing your will including some that you may not be aware of.
If you are planning on making a plan that will work for a long term for a given beneficiary, let's say an incapacitated child, you will need the estate and trust lawyers in Jamaica to help you develop one. Lastly, the services of the wills lawyers may be needed if one fears that, some people might want to contest the will on grounds of fraud or even claim that you were not sane when you signed the will. The estate lawyers too, are quite important in that they will give you advice regarding a given estate and guide you through the whole process.
They do this by locating both the probate and non-probate access as well as securing them. The property lawyers in Kingston Jamaica will always seek to solve any disputes between the beneficiaries as well as help the said beneficiaries to change the titles of the decedent's assets into their names.