Property lawyers in Kingston Jamaica handle the area of law that governs the various forms of ownership and tenancy in real property (land as distinct from personal or movable possessions) and in personal property, within the common law legal system. In the civil law system, there is a division between movable and immovable property.
Movable property roughly corresponds to personal property, while immovable property corresponds to real estate or real property, and the associated rights, and obligations thereon.
Conveyancing Lawyers Jamaica
Our real estate law lawyers have helped hundreds of individuals and businesses fight real estate-related lawsuits. We have helped many more individuals and businesses in Jamaica West Indies avoid lawsuits and other real estate related problems.
The following are a few essential tips for those who are looking to avoid or are fighting real estate-related lawsuits.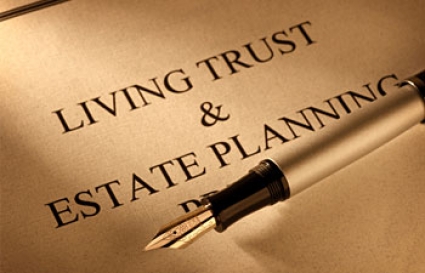 What Your Property Lawyer Should Be Doing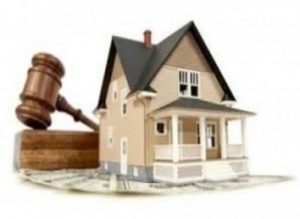 Hire an experienced litigator or a real estate law lawyer as quickly as possible. In any case, it is always important to seek advice from a real estate law lawyer as soon as possible, never wait until it is too late. This will help ensure the best outcome.
Thoroughly screen tenants to see if they have displayed unfavorable behavior in the past and have a history of being involved in property related lawsuits. This can help protect your interests.
On the other hand, if are renting a property and are facing lawsuits from the landlord, thoroughly screen the landlord's background and talk to previous tenants to determine his legal history and background. This may help prove character and could be able to help support your case.
Get the legal help you need and start working on fighting real estate-related lawsuits as quickly as possible. Even if you are only facing summons in a civil complaint or you are facing an issue with someone who has broken a contract, it is important to be protected as cases can often escalate quickly.
Remember, time is of the essence in many property related disputes. There are a number of deadlines, time limits, and statute of limitations that must be considered in real estate related lawsuits.
In most cases, the very first step that  Conveyancing lawyers Jamaica undertake is to conduct a land title search at the National Land Agency or Tax Office of the property in question. The title is looked over by the lawyer to make sure that there are no claims, liens on the property, or any other issues which would prevent a sale from going forward.
How to Choose a Real Estate Law Lawyer in Jamaica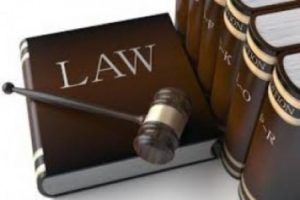 Are you looking for an excellent real estate law lawyer, and you are not sure how to screen and select the best real estate law lawyer? Here are a few questions you can ask before selecting a real estate law lawyer to help you with any real estate related lawsuits.
How many years have you worked in this field?
How many similar cases have you handled? What were the outcomes?
Are there other people who will be working on my case?
As a real estate law lawyer, how will you handle my case?
Real Estate Purchase Tips in Jamaica
Following these simple tips will very likely save you time, hassles, and money down the road:
Before Shopping for a Property: Choose Your Team
The Real Estate Purchase Contract
Don't Sign Anything Until You Speak With Your Lawyer
Other Costs of Your Purchase
Have Financing in Place: Take the time to meet with a banker or mortgage specialist to get pre-approved for a mortgage, so you know how much you can afford. So many people skip this step until after they sign, only to discover they can't obtain financing on those terms. Likewise, don't assume that a pre-approval will guarantee final approval. A lender will typically want to review the property to ensure it has sufficient value to secure your mortgage. That's why we strongly recommend that you always include a financing condition in your offer – to enable you to easily get out of the contract if your mortgage is not approved. Additionally, do not waive this financing condition until you have your mortgage approval in writing.
What makes a good property lawyer in Jamaica W.I.?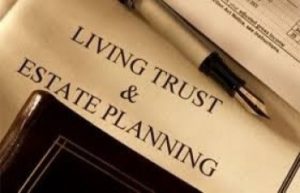 To be successful as a property lawyer, you'll need attention to detail and the ability to meticulously collate and present information. You must be logical in dealing with all concerned parties. Your drafting skills should be first-class and you'll need to have a thorough understanding of the various laws and regulations that govern property.
Furthermore, your negotiation and communication skills should be top-notch, since most of the work involved is of a consensual nature. Client management is also important and you'll need the ability to convert complex jargon and terminology into simple terms for your clients.
A number of people in property law choose to specialise, whereas others prefer to be general practitioners and work in all areas of property.
The daily tasks of a property lawyer include negotiating property transactions, structuring arrangements for conveyancing or investments, and preparing documentation, such as contracts, to finalize transactions. Solicitors will also collect relevant property information from surveyors and confirm that the party selling the property is the rightful owner.
Should I buy Property in the Name of a Trust in Jamaica?
Buying property in the name of a trust can have its benefits, and its drawbacks. By purchasing the property in a trust, you simply hold the property for your own benefit, and the benefit of your named successor. You become the trustee of the property, and upon your death, your named successor becomes the trustee. In a trust document, you can also name your beneficiaries. Here are a few of the benefits, and drawbacks of buying property in the name of a trust
Property Lawyers in Kingston Jamaica
If you are like many folks looking for info for Jamaica Real Estate Lawyer… And want to make it easier to make the correct decision in buying or selling a home, choosing the right property conveyancing lawyers can make your life easy! We're not distracted by the general legal issues that many solicitors have to contend with.
Perhaps You Are Searching Everywhere For…
Property lawyers in Kingston Jamaica
Property lawyers in Ocho Rios Jamaica
Property lawyers in Montego Bay Jamaica
Property lawyers in Clarendon Jamaica
Property lawyers in Portland Jamaica
Land lawyers in Jamaica West Indies
Then give us a call or complete the form on this page.
Why You Want to Work With Us?
An intellectual property attorney handles legal disputes that involve property rights with regards to these types of assets. This usually involves infringement or unauthorized use of intellectual property. An example of this is where one party uses another company's logo without their permission.
In a great many cases, consumers are able to buy or sell a home without any help from a lawyer, but hiring property lawyers in Kingston Jamaica will certainly make life a whole lot easier nonetheless. If you take out a mortgage, the bank will have their own legal team who'll ensure everything is done according to the book. After all, the bank doesn't want to risk losing their money. Even so, many home buyers, as well as sellers, prefer to have a property lawyer of their own choosing to oversee the transaction.
Need to replace a lost land title in Jamaica? Are you searching online for land registration in Jamaica? Contact us today for all your lan law needs in Jamaica West Indies.
People who purchase properties abroad for the purpose of having holiday homes are especially advised to use the services of a duly qualified local lawyer. Property laws can vary tremendously from one country to the next, and as a result, countless people lose their life savings purchasing holidays homes in foreign countries.
If you intend purchasing a property abroad, it's imperative that you exercise a great deal of caution. Not only do you need to find a reputable lawyer in the country of your choosing, but you should also consider consulting a property lawyer in your home country. Even though they won't be able to help with the actual transaction in a foreign country, they should still be able to offer you some invaluable advice.